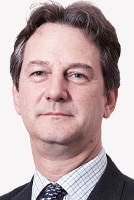 My Job
I am the head of FIPRA's competition and anti-trust practice and our banking and financial services practice. I co-ordinate our overall work in both these areas as well as leading our work for clients on specific projects, ranging from the public affairs aspects of mergers & acquisitions to State aid, anti-trust and cartel cases. In the area of banking and financial services area I advise clients on a range of EU policies including financial regulation and legislation. I divide my time between working in our London and Brussels offices.
My Experience
I have advised clients on EU political and public affairs issues for more than 20 years, since FIPRA was first established in 2000 as well as previously. In addition to working for FIPRA, I have had more than 15 years of experience as a Partner in a leading financial and strategic communications consultancy and am therefore also used to working with the press and media, in addition to having worked on UK as well as EU political and public affairs issues, after starting my career working in the City of London on privatisations.
My first professional role was working for National Westminster Bank and then later for the stockbrokers Wood Mackenzie & Co. in London as a junior assistant primarily on new issues, aka initial public offerings for newly privatised companies. I then moved to take up a research position with a lobbying and public affairs consultancy, GJW Government Relations, one of the first such consultancies in the UK, initially working on a wide range of policy areas but later, as a Director, focussing primarily on competition, financial regulation and transport issues, both in the UK and EU.
I later became a Partner at Finsbury, the financial and strategic communications consultancy, partly out of an interest in seeing how media coverage of particular policy matters and specific cases could sometimes have a major impact on the thinking and actions of both politicians, officials and regulatory bodies. While at Finsbury I was closely involved also in setting up FIPRA, of which I became a Director in 2004, working for both companies for a period of several years until 2016, since which time I have worked solely for FIPRA. I have also worked closely with our fellow consultancy firms within the wider FIPRA Network, which covers all the Member States across the European Union and the European Economic Area, as well as elsewhere internationally – with particular responsibility for our Network members in Poland and Hungary amongst others.
My Proudest Achievements
In addition to having successfully advised many acquiring companies, I am also proud to have had a role in helping prominent listed companies in Ireland, France, Hungary and the UK defend themselves from being taken over by means of unwelcome hostile bids, as a result of the European Commission either blocking the case outright or raising major competition problems. In the UK, I am likewise pleased to have been involved in having the findings of a report of the former Competition Commission (since itself merged into the Competition & Markets Authority) not just reviewed but withdrawn and replaced with a new Ministerial decision, which until then many had thought to be impossible.
My Education
I have a BA honours degree in Modern History from Trinity College, Cambridge University, UK.
My Languages
I am a British native, fluent in English with some knowledge of German and French.
My Interests outside work
My principal interest is in spending time with my daughter and with family and friends, work and travel commitments permitting. I continue to enjoy reading history: no other subject, even politics or the law, can tell you as much about how politicians and governing bodies think and behave, even if the methods and technologies employed are changing all of the time.
My Favourite Brussels anecdote
This has to be the possibly apocryphal story of the late Jack Welch, at that time Chairman and CEO of GE, en route for a meeting at a well-known Brussels restaurant together with the former EU Commissioner for Competition, Mario Monti, asking the latter if he was familiar with Comme Chez Soi, but mispronouncing the first word as 'Commee' – and therefore it sounding to his bemused lunch companion that he was being asked if he was a Communist.