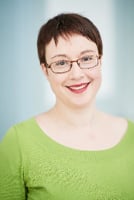 My Job
As Head of Association Management, I help international associations maximise their impact by ensuring that their strategy, organisational structure, business model, membership policies, and their brand are optimally aligned, well executed, and in line with legal requirements. At Interel, we develop, grow and disseminate good practice in a distinctly European style of association management. We make our association clients shine by supporting all aspects of business management and administration, from A (smart Accounting) to Z (Zoom eLearning solutions). Interel House has become a true home for European associations, providing the know-how, support and infrastructure needed.
My Experience
I'm a passionate association manager, a non-profit and brand strategy expert. I have had the privilege to work for numerous European associations, projects and non-profit organisations, focussing on business and event management. This includes the European Science Foundation, the European Society of Association Executives and the DaVinci Institute Brussels. With a background in science management, I regularly act as an independent expert for the European Commission.
My Specialisms
My Proudest Achievements
Adapting strategic branding and design thinking approaches to address the strategic innovation needs of associations. I have had the privilege to support European and international associations such as ESAE, WCPT and ELSA in redefining their mission, strategy and identity through an active dialogue with their members and stakeholders. By working with collaborative design thinking approaches, seemingly straightforward questions about strategic positioning became a stepping stone for a serious review of the relevance of an association in the 21st century. By facing these challenging questions together, rather than closing our eyes and hoping for the best, both members and association leadership were surprised to find the inspiration, innovation and the motivation to drive the changes that can future-proof their association. By facilitating a collaborative strategic brand review, we created innovation strategies that were well understood, supported and are ultimately sustainable.
My Education
MA in European Culture and Economy (Ruhr University Bochum, DE) BA in Enterprise Management (Liverpool John Moores University, UK), Certified Brand the Change © Professional.
My Languages
German (mother tongue), English
My Interests outside work
I'm a passionate dancer and an aspiring ukulele player, a published live music photographer who has spent many evenings wedged between the stage and the screaming crowd, and an ever-astonished mum to a truly international Bruxelloise.
My Favourite Brussels anecdote
A few years ago, I was attending a screening of the Met Opera Live at Heysel, when a backdoor was quietly opened and a small, stout man, accompanied by two body guards, shuffled into the unoccupied row behind me. It was José Manuel Barroso – still Commission President at the time – enjoying a bit of Tosca in a spare moment. He left just as he came, quietly and while the performance was still on. To me, this makes Brussels special: sure, it's a cradle of power and influence, but also a place of unexpected encounters at quirky festivals, self-made community picnics and unusual pop-up events.