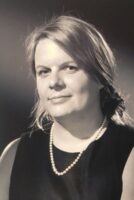 My Job
I had the amazing opportunity to get my first experience in Brussels public affairs with a long standing trade association where I developed expertise in digital and privacy, as well as industry coalition building and self-regulation. This has been incredibly formative.
Since I have join Europe Analytica, I have been the Secretary General of  CEPI, the European Audiovisual Production Association. My background in data and digital proves to be a real value to the Audiovisual industry which is in the process of reinventing itself in the face of many challenges.
At Europe Analytica, I also have the chance to use my expertise in data, privacy and digital advertising to support the work of EPC, the European Publishers Council.
Moving to Europe Analytica has been the natural next step of my career. Together with a young and dynamic team, we bring high level expertise on a broad range of sectors to our clients. Helping them to make the best of the challenges they face.
My Experience
Before Joining Europe Analytica, I have spend 10 years at FEDMA, the Federation of European Data and Marketing. I started as an intern, right after university, and ended being their secretary General for 2 years before my departure. I have also been on the Board of Directors of EASA, and EDAA for years taking on the treasurer and Vice chair roles.
At FEDMA, I had the opportunity to really grow and develop my professional experience. I started in 2010, right when the work on GDPR was beginning, and I have focused on this piece of legislation for the first 6 years of my career. A great learning opportunity, in lobbying, but also coalition building.
Taking more responsibilities at FEDMA, I've also discovered the world of European association management, long term strategies and positioning which is very inspiring. Trade associations can shape policy discussions through their expertise as key interface between a sector and the EU institutions.
My Specialisms
My Proudest Achievements
While having started at an intern, I have rapidly been given several opportunities to seat on different organisations' Board of Directors, taking on roles such as Vice Chair, and finally being offered the position of Secretary General of FEDMA. I am very proud to have been given such opportunities to contribute to these organisations, to help and steer their developments and strategies over time, such as with the growth of the youronlinechoices.eu programme by the EDAA, or the strengthening of FEDMA's presence on digital advertising and marketing issues.
My Education
After a Bachelor in history at the university of Cergy-Pontoise in France, I followed up with a Master 1 in European Project Management, a Master 2 in an international business school, and finished with a European Public Affairs Master at the Maastricht University.
My Languages
French and English.
My Interests outside work
I cook a lot and like to bring my products to the office for random tastings with my colleagues.
A big fan of road trips in the US with a friend, and love a good history book.
My Favourite Brussels anecdote
During my work on the GDPR, with colleagues, we met the European Parliament rapporteur, who was being filmed for a documentary at the time. The meeting was set up in a tiny room at the Parliament. The camera man wanted a take of us starting the meeting, then slowly walked backward filming a door closing on us, to give the thrill of the "Brussels secret lobbying meetings" to the viewers.  He had to do several takes of the closing door!