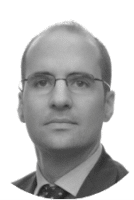 My Job
Design and implement public affairs campaign in a wide variety of sectors. Focus on competition issues and regulated markets.
My Experience
Almost 20 years of experience in dealing with EU matters from different angles. Before joining Avisa Partners in 2016, I spent six years in the European Commission's Directorate-General for Competition (DG COMP).
Previously, I was a consultant based in Germany. Today, among other things, I am also teaching at the Catholic University of Lille.
My Proudest Achievements
I imagined and then contributed to bring to life an antitrust complaint, which led the Commission to open proceedings against a corporation active in the digital space.
My Education
Bachelors in Law from LIUC-Cattaneo University in Castellanza
Masters in International Affairs from the Institute for International Political Studies (ISPI) in Milan
My Languages
English, French and Italian.
My Interests outside work
Good company and good food (most often together). Hiking, running and playing soccer and chess. Reading about creative minds: business men, artists, etc.
My Favourite Brussels anecdote
I like to share anecdotes over a beer or a coffee. Please get in touch, I am always willing to share.