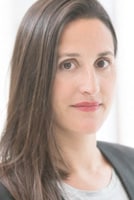 My Job
As Managing Partner of Political Intelligence Belgium, I am in charge of the overall practice, management, client coordination and day-to-day operations of our Brussels office. Next to this, I actively participate in our client work setting up and running industry trade bodies, grouping and coalitions.
My Experience
I have over 15 years of experience in Public affairs working on both European and Belgian level covering a variety of sectors with a focus on innovation, digital, mobility, tourism, health, F&B and energy.
My Specialisms
My Proudest Achievements
Over the last 10 years, growing our team to over 20 talented consultants in Brussels.
My Education
Master's degree in Business from ISC Saint Louis Business School Master's degree in Political Sociology from the Université Libre de Bruxelles
Master's degree in European Studies from the Université Libre de Bruxelles
My Languages
English, Dutch and French.
My Interests outside work
Aside spending time with my two little monsters, I really enjoy traveling, going out for dinner and jogging in the morning
My Favourite Brussels anecdote
There are a lot of them, but I have to say reading applications has been an entertaining activity, including sentences like "I'm a listener rather than a talker, at least before a couple glasses of good wine."