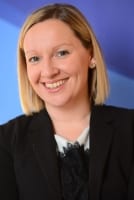 My Job
As founder and CEO of Vulcan Consulting I am responsible for day to day operations, client relationship management, growing our business and ensuring that our clients receive a top class service across a range of sectors.  I split my time between our offices in Dublin and Brussels and regularly travel for conferences and client meetings in other parts of Europe, as well as the United States.
My Experience
I am a lawyer and barrister by training, but gave up practice in order to pursue a career in  elected politics.  I spent several years serving as a City Councillor, a Member of the Irish Parliament (Dáil Éireann) and ultimately as Ireland's Minister for European Affairs.  I served as Vice President of the European People's Party and was the founding Chair of the EPP's group of European Affair's Ministers.  In 2016 I founded Vulcan Consulting and in 2019 opened our Brussels office.
My Specialisms
My Proudest Achievements
My proudest achievement was contributing to the rebuilding of Ireland's international reputation and domestic economy after a previous government led Ireland into an IMF/EU bailout programme in 2010.  We exited the IMF plan in December 2013.
My Education
LLB, Trinity College Dublin
New York Bar
The Bar of Ireland
My Languages
English and Irish.
My Interests outside work
I play a variety of sports and have competed in volleyball, tennis and hockey.   My passion is for horses and I compete at an amateur level in show jumping.  I jumped in my first show aged 4.  I now serve mainly as a groom to my three children and their ponies (!),  although I still compete on my own horse for fun.