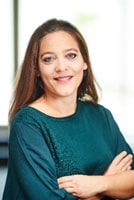 My Job
I help design and implement integrated EU public affairs and communications campaigns in the areas of tech and defense/security. I'm in charge of managing a team of twelve highly-skilled and committed consultants who are responsible for the following policy areas: tech, competition, defense/security, foreign affairs, and trade.
My Experience
I started at BCW Brussels in 2003. Before taking over the leadership of the government relations team in 2014, I led the healthcare team and acted as a trusted advisor to many pharmaceutical companies, professional and patient organizations. Prior to joining BCW, I worked in event organization and on several European Commission-related media projects.
My Specialisms
My Proudest Achievements
My proudest achievement is having the honor of leading a team of twelve highly-skilled and committed consultants. The ongoing organic growth of some of our major accounts is a testament to how well we work together as a team. I take pride in my ability to maximize the enormous talents of my colleagues to ensure our team runs as smoothly as possible and exceeds our clients' expectations.
My Education
I studied Languages and Literature at the ULB in Brussels with a one-year Erasmus exchange at the University of Exeter in the UK. My post-graduate studies were in Business Communications at KU Leuven here in Belgium.
My Languages
French is my mother tongue, and I also speak English, Spanish, and Dutch. I also have a good knowledge of Portuguese and Italian.
My Interests outside work
Right now, taking care of my toddler and my dog keeps me very busy (and awake at night!). I also enjoy reading about human relationships, traveling to my second home in Portugal, and discovering new cafes in Brussels.
My Favourite Brussels anecdote
In the context of an animal welfare advocacy campaign, I met a series of cross-party, cross-country MEPs together with my client. One of them spent the whole meeting watching television on a small, portable TV in his office as I did my best to engage him, my client sweating. However, it turned out, it must have been his way of listening because of all our meetings, he was the only MEP who followed up on our request to table questions to the European Commission!