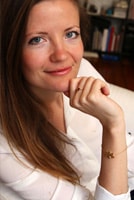 My Job
I am helping companies and other organisations understand the relevant EU policy developments and their impacts, with focus on sustainability and circularity. The main policy areas I work on include circular economy, sustainable products, packaging, plastics, waste management and other sustainability issues covering a variety of sectors.
My Experience
I have been working on EU public affairs for the past 9 years focusing on circular economy, ecodesign, packaging, plastics, food and other areas. Prior to that, I had the pleasure to work with the former EU Environment Commissioner and I also have experience working at the European Parliament and the Permanent Mission of Slovenia to the UN in Geneva.
My Specialisms
My Proudest Achievements
Being able to combine my personal interests and passions with my work is one of my proudest achievements. An example of this is to have successfully led an advocacy campaign supporting progressive EU policies on recycling and single-use plastics, which resulted in an important market shift towards more sustainable products and practices. Furthermore, I am advising organisations on reducing their environmental footprint, and it is great to see the progress achieved so far in transitioning towards a more sustainable economy.
My Education
Master of European Law (LLM) from College of Europe, Belgium
Bachelor of Laws (LLB) from Faculty of Law in Ljubljana
Erasmus at the Faculty of Law in Strasbourg
My Languages
Slovenian (mother tongue)
English
French
German
My Interests outside work
Yoga, meditation, volleyball, skiing, travelling and many more.
My Favourite Brussels anecdote
When I started my traineeship at the European Commission back in 2012, an EU official asked: "Is Slovenia a member of the EU?" (Slovenia had been an EU member since 2004 – and that person wasn't joking). Certainly, an interesting introduction to Brussels and the EU institutions!