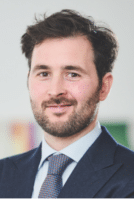 My Job
I help companies and trade associations address regulatory challenges and seize opportunities by providing strategic advice on the development and implementation of policy campaigns.
My Experience
I began working for US law firms in Paris in antitrust and arbitration practices. It was during a trip to Brussels for a competition case which involved reputation management that I was drawn into the world of EU public affairs. I arrived in Brussels eight years ago and since then have worked in agencies, servicing clients across a range of sectors, from the cultural and creative industries, financial services and the technology sector.
My Specialisms
My Proudest Achievements
Professionally, my team's work on a successful multi-year engagement campaign for the hospitality industry seeking a more level playing field online.
Personally, surviving a three-week wilderness camping trip in northern Ontario including a three-day solo experience and encounters with curious bears.
My Education
BA in History and Political Science from McGill University
LLB from Edinburgh University
MA in European Public Affairs from Maastricht University
My Languages
English, French
My Interests outside work
Since living in Brussels, I've adopted road biking which has taken me all over Belgium and beyond. Passionate about skiing and rugby (despite Scotland's results).
My Favourite Brussels anecdote
Hearing the complaints of a former minister turned MEP after he realized he could only rely on a staff of two and in his own words: "one of them isn't even very good."