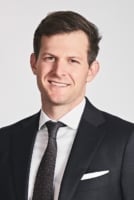 My Job
I am a founding partner of a quickly growing boutique consultancy in Brussels and Luxembourg. We advise clients on a plethora of policy areas, including health policy, sustainability, energy, defence and financial services.
My Experience
Interned at the Czech Permanent Representation to the EU and at the Embassy of Israel. Worked in an Israeli consulting firm, and later in a large Brussels-based public affairs consultancy working with health, energy and sustainability.
My Specialisms
My Proudest Achievements
Building a successful and confident consultancy during the pandemic with happy and motivated consultants that continue to impress our clients in every project would be something I am really proud of.
My Education
Lund University, Sweden: MSc. in European Affairs
Palacky University Olomouc, Czechia: BA in Political Science
My Languages
Czech/Slovak, English, Russian, French, Spanish
My Interests outside work
I enjoy travelling, cooking, gardening and crossfit and literature – a typical millennial story.
My Favourite Brussels anecdote
More of a lesson rather than an anecdote. In diplomacy or business – it's not done until it's done and everyone's position must be represented. The week-long talks on a chemical substance regulation were concluding in Geneva with delegations (and business reps) finally agreeing on the final text. With bags packed, tired and ready to go home stakeholders waited for the final stamp on Friday evening. Last minute, a delegation of a middle-eastern country asked to reopen the negotiations because they realized it does not fit local carpet makers. An audible gasp filled the conference room.