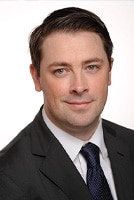 My Job
I lead Penta's international practice on transport and mobility. I also work with our clients in the technology sector, providing counsel and strategic guidance to support their public affairs campaigns.
My Experience
My background is as a lawyer, I was admitted to the New York Bar in 2004 and started my career as in-house counsel and government relations for a software company. Following a number of years of practice dealing with commercial law, mergers and acquisitions, data protection and intellectual property rights, I moved to focus on government relations and public affairs.
My Specialisms
My Proudest Achievements
In what was an extremely important result, and a real joint effort from all the stakeholders in the aviation industry, I think the recent outcome of the preparedness file on aviation connectivity in the event of Brexit ranks very high. It was a campaign that was run for years, in partnership with a large number of aviation stakeholders. From day one the aviation industry knew there was a major challenge for them arising out of Brexit and through early engagement and consistent messaging they elevated the issue to the top of the priority list. The resulting legislation agreed by the co-legislators was well thought out and welcomed. Let's hope it is never needed.
My Education
LLB – Irish Law, University of Cardiff
Attorney-at-Law, New York Bar
MA – Public Affairs and Political Communication – Dublin Institute of Technology
Diploma in Public Relations – Public Relations Institute of Ireland
Certificate in Data Protection Practice – Law Society of Ireland
My Interests outside work
I find my relaxation and enjoyment comes from time with my family. My wife and I have two young boys, so my weekends are usually filled with fun family activities.