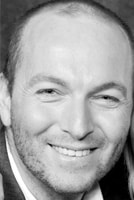 My Job
To lead the development of the public affairs and communication arm of the MCI Group under the logos brand. The company has doubled in size in the past 24 months.
My Experience
25 years of experience in:
Driving public affairs and communication campaigns
Managing European and global industry coalitions
Solving complex regulatory matters
Facilitating conflict resolution
My Specialisms
My Proudest Achievements
To have made of logos one of the best Brussels consultancy to work for (according to rumours ;-).
My Education
Certificate in Conflict Resolution & Meeting Facilitation (1998)
Summer School, George Mason University (Arizona, USA)
Master of International Law (1990)
Law School, University of Lille (France)
Master of Business Administration (1989)
Skema Business School, University of Lille (France)
My Languages
French, English, Spanish.
My Interests outside work
Touring Europe with a kayak.
My Favourite Brussels anecdote
After a European Council meeting, Juncker once famously said ironically: "Si le ridicule tuait, Bruxelles serait jonché de cadavres…"