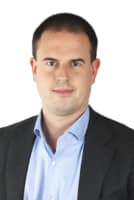 My Job
Based in Brussels, I co-founded a newly established boutique public affairs consultancy that provides strategic level support to organisations that want to shape the EU tech policy agenda.
My Experience
Before establishing AK Public Affairs, I worked as Director at APCO Worldwide's technology practise in Brussels since 2018. My consultancy life started in 2011 at cabinet DN, currently Teneo, where I worked for over 6 years. Over the years I advised technology clients on a wide range of EU technology and ICT policy issues, including on cloud computing, privacy, security, emerging technologies and trade.
Over the years I have also managed a number of trade associations, Finally, I have also advised clients in different vertical sectors on Belgian government affairs. My understanding of the EU and Belgian decision-making process, stems largely from working in the offices of Belgian Foreign Minister Karel De Gucht and Dutch Member of European Parliament Marietje Schaake.
My Specialisms
My Proudest Achievements
Starting two businesses in 2022.  Besides AK Public Affairs I also started a soda business with my sister.
My Education
I have a Masters in Public Management from Free University Brussels (VUB), a Bachelors in International Affairs and Politics from Vesalius College. In addition, I also have a postgraduate in China Business Development from the Brussels Institute for Contemporary China Studies (VUB) and did a Summer School on Cybersecurity: The Intersection of Policy and Technology at Harvard Kennedy School.
My Languages
Dutch, English, French.
My Interests outside work
Food, cycling, running and my lemonade business 😉
My Favourite Brussels anecdote
Despite working in my own country, in most places I have worked in EU affairs I was the only Belgian.