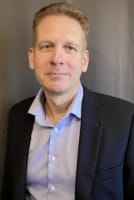 My Job
My role at ADS Insight is quite diverse and includes in depth client work, policy analysis and providing strategic advice. It also entails aspects of business development, team and project management, as well as – importantly – keeping every single client happy by ensuring top quality services.
My Experience
Before joining ADS Insight in 2005, my professional life had taken me through positions in a German state parliament, and the European Parliament. Probably one of the best things about approaching government relations as a consultant is that with every new client, every new project, it often feels like starting a new job, involving new challenges, learnings and great opportunities.
My Specialisms
My Proudest Achievements
Generally, it always makes my day when ADS Insight has once again succeeded in helping clients to establish a relationship with EU decision-makers that is built on mutual trust, respect and the ambition to find the best regulatory solution. If I were to pin it down to one item, it was a very significant change made to the EASA Basic Regulation (defining European aviation safety legislation). This achievement all came down to a great narrative, strong arguments and a well delivered outreach campaign.
My Education
B.A. Politics & Economics, University College Dublin (UCD)
M.Econ.Sc. (EEPA), Dublin European Institue (UCD)
My Languages
English, German
My Interests outside work
Cooking and tasting wines are among the things I love doing, while always making sure to throw in an intensive workout programme, as well. I also hold a Private Pilot's License and like to travel.
Until recently, I served in public office as a city councillor, providing fascinating insights into local politics.
My Favourite Brussels anecdote
As a young professional I was trying hard to find a job in the EU-Bubble. One approach worked very well: I sent speculative applications to organisations listed in the EU's Transparency Register – in alphabetical order – and landed at ADS Insight. I received my job offer on 24 December 2004, making it my best Christmas present!