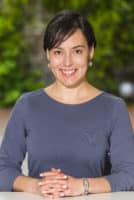 My Job
I advise clients across the healthcare spectrum (pharmaceutical companies, med tech, consumer health), as well as in food and drink, on how strategic communications and public affairs can help them in their objectives.
My Experience
Before Teneo, I learned my skills as a communications and public affairs professional at cabinet DN, MHP and Diplomat Communications.
My Specialisms
My Proudest Achievements
I'm most proud of leading the process from A to Z to create a corporate narrative for a global pharmaceutical company, from over sixty internal and external interviews to successfully rolling out the narrative across the entire global business. Storytelling is enormously important because it's what helps capture values and bring people together for a greater goal.
My Education
Syracuse University, Syracuse US (Political Science); University of Latvia, Riga Latvia (Political Science)
My Languages
English, Latvian, Russian, Dutch
My Interests outside work
I'm passionate about urban design and 20th century architecture, particularly art nouveau (or Jugendstil as we call it in Latvia) and art deco. Online, I religiously follow two things: developments in Ukraine and blogs on urban design.
My Favourite Brussels anecdote
I come from Latvia. At the start of my career in Brussels, someone a couple of generations ahead of me pointed out to me, "in Europe, this is how we do it". When I replied that there could be different readings of that, including in Latvia which has always been a part of Europe, he responded with, "we didn't used to think it was". I hope that, in my small way, I can encourage more young people from the Baltics to work in Brussels and to contribute to European diversity.