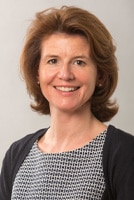 My Job
I am Managing Partner of FIPRA International, and Head of the Healthcare Lifesciences and Well-being Practice. I am also a member of the FIPRA Network Advisory Board.
My Experience
I have advised on EU and national government relations issues over the past 20 years and have been part of the management team driving the growth of FIPRA's Brussels team since 2008. An essential ingredient of success, has been developing public affairs strategies which find the common ground between the public and the private interest.
My expertise is in the pharmaceutical, medical devices and life sciences sectors. I have built up a practice with a great team of colleagues; through a sound understanding of the interplay between EU and national policies, we have developed strategies for policy driven growth for our clients and supported market access. It has been an exciting journey advising on the creation of a number of multi-stakeholder coalitions which have effectively shaped policy thinking and political action at European and national level.
I previously spent one year in Washington DC, building partnerships and business for the FIPRA Network, followed by five years in the UK, where I was Vice Chair of Business for New Europe (BNE), a coalition of business leaders advocating for positive engagement in the EU.
I am a founder and board member of W@Lifesciences and  Co- Chair of the  Health Committee of the British Chamber of Commerce  to the EU and Belgium.
My Specialisms
My Proudest Achievements
Knowing the tangible impact of my work on people's lives is a real driver for me.  The most ambitious campaign, which I am most proud of, is successfully convincing the European Commission to repeal and amend EU health and safety legislation which threatened the use of Magnetic Resonance Imaging.  This life-saving measure was delivered through the "Alliance for MRI"  – made up of the European Society of Radiologists, leading patient advocates and industry. Only twice has the EU repealed a Directive!
My Education
French & German, Oxford University, MA. Post Graduate King's College London.
My Languages
English, French, German.
My Interests outside work
Consultancy is really quite all encompassing, but I enjoy the intensity of it as well as following politics and policy thinking in our changing world. I also enjoy supporting younger professionals, particularly women,  as they chart their own careers and they juggle  the different demands in their lives.
My Favourite Brussels anecdote
Being Belgian by adoption, at a later stage of life, one of the more touching moments  I have had in my career was being  welcomed into a meeting with the Belgian Government as a Belgian national.