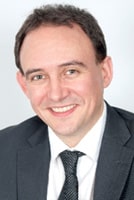 My Job
People we interview often ask me to describe a typical week at Acumen – and it is not easy to give a simple answer.  What I can say is that I am never ever bored! Acumen's clients tend to come to us with complex or intellectually challenging assignments that come in different shapes and forms. What is motivating is working with them to find the best way forward.
My Experience
I have been in Brussels for almost 20 years and happy to call it home. Most of that time has been spent working in consultancy. Before helping to set up Acumen in 2010 I was a Director at Hill & Knowlton. Like many others, my first role in Brussels was as a trainee in the European Commission. One of my strengths is my ability to combine traditional public affairs with other communications disciplines in support of my clients. Over the years I have worked across a range of policy areas and issues and, from providing media support to a group of developing countries at a WTO Ministerial to lobbying on highly technical issues. Current and recent clients include Cargill, Drone Alliance Europe, Dow, GSK Consumer Health, PlasticsEurope, PublicLibraries2020, Mastercard, Syngenta and Uber.
My Specialisms
My Proudest Achievements
Professionally:  being part of a setting up Acumen and seeing it grow from three people and one big desk into the fantastic team of 20 odd consultants we have today.
Personally: My wonderful family (and having a pint with Harry Potter).
My Education
Trinity College Dublin & College of Europe.
My Languages
English, French, Spanish.
My Interests outside work
Mountain biking in the Forêt de Soignes, relaxing in the West of Ireland and chauffering my kids to their social appointments.
My Favourite Brussels anecdote
Organising dinner in a fancy restaurant for a client who wanted to impress their new big boss on his first visit to Brussels – only to discover that the boss had done some advance research and had his heart set on a Maison d'Antoine "Mitraillette" and a beer in Place Jourdan.