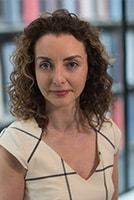 My Job
For over ten years now I have grown and continue to grow the Cicero team and business in Brussels and since last year our new office and business in Dublin.
I lead our EU corporate strategy; client campaign strategies across EU27 and EU Institutions, in addition to building a great team who champion our core values of quality insight and delivery, respect/integrity, diversity and inclusion in all that we do i.e. getting early sight of policy developments to avoid surprises; drafting amendments, position papers, consultation responses;  and sustaining and building our valued stakeholder networks across MEPs, Member State regulators, governments and ministries, trade associations, NGOs etc.
My Experience
Stagiaire, European Commission DG Employment and Social Affairs.
Political Fonctionnaire of the Economic and Monetary Affairs Committee (ECON) for the UEN Group as it was called then.
EU Affairs Executive, IDA Ireland, government agency attracting Foreign Director Investment into Ireland.
My Specialisms
My Proudest Achievements
Getting to ten years leading Cicero in Brussels. To be still here, growing from zero revenue to jumping into the million+ club on the EU transparency register is a nice personal benchmark of that achievement for me.  Growing a business, a brand, and a team from scratch has been incredibly challenging at times but also rewarding #entrepreneurship! I owe a lot to our CEO Jeremy Swan and Chairman Iain Anderson who took a punt on me from the start and providing the support and guidance to make this happen.  Additionally, there are not many female leaders of independent consultancies in Brussels and I am proud to be among this small elite and very resilient group!
My Education
Masters in European Social Policy Analysis; BA in History, French and Sociology.
My Interests outside work
A competitive jam maker, a stop-start bikram yoga enthusiast and avid hiker with a love of fine Japanese fine.
My Favourite Brussels anecdote
Getting good betting tips off former Commissioner for Internal Market Charlie McCreevy – those were the days!