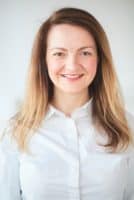 My Job
As the food and nutrition policy team lead, I advise some of the world's largest companies and international organisations in the food and nutrition space. My expertise includes regulatory issues and reputation challenges facing multinational corporations, as well as organisations looking to position themselves across the European policy landscape. I help shape and drive European and global public affairs campaigns, strategies and engagement programs that deliver results in the global policy space and across the regulatory corridors in Brussels and the Member States. While nutrition and food is where my professional passion lies, and thanks to the multitude of opportunities offered at Edelman, I also work on a variety of projects, involving tech regulation, crisis and issues management, managing EU-wide media relations, or developing positioning strategies for international global governance organisations and their agencies operating in Western Europe.
My Experience
Over the past years, I've had the opportunity to work on some of the most complex PA campaigns focused on agri-food and tech files in Brussels. My background in European law and more than eight years of experience in public affairs, political communications, and crisis and issues management help me provide clients with effective counsel, identify and anticipate business problems and opportunities with precision, and tackle them through applying deep strategic and tactical knowledge.
I'm a former legal professional with a track record of research at the University of Edinburgh as well as editorial experience in working with leading academic press (Oxford, Cambridge, Routledge).
My Proudest Achievements
My proudest achievement is that as a child refugee from Bosnia and Herzegovina, I've excelled in academia and in my profession, whether in law or in public affairs. My early life experience always keeps me focused on what is most important in life: truly caring about others, and having the courage to do the right thing. The latter being one of Edelman's fundamental values explains why I often say that I don't come to the office just to work, but to be who I am.
My Education
I completed my LLM in European Law at Edinburgh Law School in 2014, where I studied as a UK Government Chevening Scholar. In 2012, I obtained my LLB in Law from University of Zagreb.
My Languages
My native languages are Bosnian, Croatian and Serbian (including the Cyrillic script), and I'm native-level in English.
My Interests outside work
My bookshelf, kitchen and the road is where I spend most of my free time. Edinburgh Book Festival program usually sets my reading list for the years. Nigel Slater's weekly recipe's in the Observer are an endless source of inspiration, and if I hear there's a restaurant that is a must-try, if necessary I will venture across borders to get there.
My Favourite Brussels anecdote
If you live in Brussels, you know the mayhem impact of summits and high level meetings on the Brussels Bubble traffic which is chaotic on best of days. In July 2018, during the NATO summit that brought Donald Trump on his last visit to the city, I was walking along the security barricades closing off Rue Belliard. The street had been closed off to allow for high-level summit guests to be transferred from NATO headquarters to dinner at the Art and History Museum at Parc du Cinquantenaire. I first saw a driver passionately negotiating with stone-cold police about letting him pass through, but with no result. Moments later, as a small crowd started to gather nearby, we all saw European Council President at the time, Donald Tusk, emerge from his car with a cheerful grin on his face. Exceptionally allowed to walk through the road block, Tusk proceeded on foot into the security zone and to his dinner. This remains my favourite anecdote and a reminder to always keep my eyes open when walking in the bubble, because you never know who you might run into.