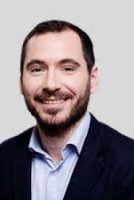 My Job
I advise clients on EU politics, policy and regulation, with a particular focus on digital, tech, competition and industrial policy. But as many consultants I also have experience in other sectors and policy areas such as healthcare, sustainability and fintech. I support clients with policy analysis and government affairs advice, as well as media relations and strategic communications, having devised and led several pan-European strategic communications campaigns. I am passionate about EU politics and policies and very much see myself as an intermediary between my clients and EU policy-makers, trying to make sure both sides understand each other and their respective objectives. I am also an experienced media trainer, especially for pharmaceutical and biotech industry executives.
My Experience
I joined Flint in September 2022, where my role focuses on providing strategic advice to clients, managing my teams and growing the business across continental Europe. Prior to joining Flint I spent over a decade in the Omnicom group, first with GPLUS and then with Portland, with which GPLUS merged in 2020. I started my career in the European Commission, where I spent three years working on European Social Fund programmes and labour market policies in DG Employment. Parallel to my daily work I pursue my interest in EU policy by being involved in a number of pro-European associations and think-tanks and by teaching an EU policy course at Sciences Po Lille. During my studies and early in my career I also served as editor of "Euros du Village", an EU affairs blog.
My Education
I hold a Franco-German double-degree in social sciences from Sciences Po Bordeaux and the University of Stuttgart. I also hold a master's degree in European politics and administration from the College of Europe in Bruges.
My Languages
Native French, I am fluent and work in German and English, and speak conversational Spanish.
My Interests outside work
I'm a big sports fan – any type of sports really, but particularly football and tennis, which I try to watch and play as much as I can. Roger Federer is my true hero and I'm quite confident taking any quiz about his biography and career records :-). I'm also a keen runner, swimmer and skier. My other big interest is literature (French fiction mainly). A convinced pro-European federalist, I also love debating French and EU politics.