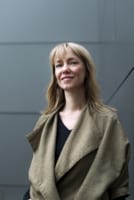 My Job
As Director at Brunswick Group Brussels office, I support my clients in making a difference in critical issues in healthcare and life sciences as well as sustainability and energy.
My Experience
I came to Brussels almost a decade ago in order to make a difference in EU health and climate policy. I was leaving behind an academic research career in Germany and New Zealand, where I was working on how politics intersect with socio-cultural and economic diversity and people's lived experiences. This led me to look into issues such as public health and the impact of the environment on people's lives – and, finally, to Brussels.
As an expert for health and climate policy, I have led a range of European and global public affairs programs for my clients spanning horizontal themes as well as disease-specific matters. Prior to joining Brunswick, I worked and helped set-up the Brussels arm of a leading specialized health policy and communications agency. From 2013 to 2016, I was also the head of office of a leading MEP in charge of health, climate change and the environment in the European Parliament. I also worked as a climate advocate for a leading NGO, as a researcher and lecturer, and in policy research and consultancy.
Over the past years, I have turned my attention to the delivery of real change which I have pursued by designing and leading a range of campaigns and initiatives at EU, national and international level. I am passionate about bringing the right people together at the right time in order to make a difference and I am pleased to do so in my day-to-day work.
My Specialisms
My Proudest Achievements
I am proud to work in a field that strives to make a difference in people's lives. Looking back over the past years, I take pride in playing my part in the successful shaping of EU policy in health, climate and energy matters.
Setting up the Brussels office of a boutique agency together with our Managing Director and growing it into a pan-European offer was an inspiring as well as rewarding journey.
A special achievement, and perhaps the one that affected me the most at a personal level, is my PhD research, which saw me sit through hours and hours of negotiations on a Maori marae (the ceremonial centre of indigenous New Zealanders' political life) – a skill that proved to be highly useful for sitting through late night trilogues in Brussels. Above all, it taught me a great deal about how to successfully navigate difference and about how to truly think outside the box.
My Education
I hold a Master's degree (M.A.) from the Free University Berlin and a Doctorate degree (Dr. Phil.) in Social Anthropology from Freiburg University in Germany. Part of my post-graduate studies I conducted at Auckland University and Auckland University of Technology in New Zealand.
My Languages
My working languages are English, German and French. Beyond these, I continuously improve my Spanish skills and – fun fact – I have a pretty good grasp of the Maori language.
My Interests outside work
I enjoy connecting with people, their lives and passions, which has guided me throughout my personal as well as professional life. I love to explore new places and I relax through yoga, in nature or over coffee with friends (virtually if need be). Books continue to take an important place in my life and while I don't see enough of it these days, I do have a great love for the arts.
My biggest passion however remains chocolate. I like to think that coming here was in my stars, really, and I have used the past years to memorise the names of all of my favourite pralines and to explore what's hot and coming in chocolate art.
Luckily, Brussels has it all!
My Favourite Brussels anecdote
Brussels is full of stories, of course, and the social scientist in me keeps pondering over what it all means in the end. What most of these stories tell us is that we are in it together – this great European project – and that people do achieve great things if they manage to overcome their differences. In the end, it is about creating connections.
In my case, it is all about connecting the dots: Brussels is the place where a Greek wedding leads to incredible friendships and extensive summers spent on Greek islands and on to all sorts of other exciting experiences… such as beating the drums at the Sevillian flamenco festival with a fabulous Australian woman draped in a dramatic pink flamenco dress who – so it turned out – used to go to the same Australian high-school as my 16-year-old self and therefore shares some old friends with me!