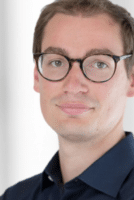 My Job
As Managing Partner at Political Intelligence, I oversee the work for our clients, both at EU and Belgian level, where I specialise in strategy building and campaign management. I also take up important roles in the public affairs industry's representative bodies such as EPACA, Bepact, and PACE.
My Experience
Before becoming Managing Partner, I worked in the company for 5 years. In that time, I have designed and implemented public affairs campaigns across multiple industries. Before joining Political Intelligence, I was a postdoctoral researcher and lecturer at the University of Antwerp where I taught MA courses on EU decision-making and advocacy.
My Specialisms
My Proudest Achievements
I'm very proud of the work that the EPACA Secretariat – which is currently operated by PI – has done in protecting the reputation of the industry and advocating for ethical and transparent lobbying. Amongst others, we've been successful in building coalitions with Transparency International which have contributed to the recent IIA on a mandatory transparency register. Even though there is still a lot of work to be done (e.g., the expansion of the rule to only meet with registered lobbyists), it was an important step in the right direction.
As well as that, I'm proud of my role in the development of the Belgian Public Affairs Practice at Political Intelligence, which has had a strong growth over the last few years.
My Education
I hold a PhD in political science and have published peer-reviewed articles on lobbying in multi-level political systems. I hold MA degrees in Comparative & European Politics and in International Relations & Diplomacy and a BA degree in Social and Economic Sciences from the University of Antwerp.
My Languages
English, Dutch, French
My Interests outside work
I am passionate about politics, history, and geography and I have slight addiction to competition. As a result, I enjoy spending my free days playing board games, quizzes, or strategy games, especially when they have a political-historical theme. I am not the greatest athlete (understatement), but the prospect of a game of padel always gets the juices flowing. For an evening out, you can most likely find me in an Irish pub watching Premier League football or in a dodgy bar for some late-night karaoke (my guilty pleasure). Whenever I get the chance I like to travel: there is way too many things to see in the world and too little time!
My Favourite Brussels anecdote
Some of my fondest memories about Brussels were created in Café Arts Loi. It is closed now but it used to be a little hidden gem located next to the entrance of the metro station. In Café Arts Loi time had stood still: the beer was still cheap and the people still smoked inside. It was the perfect place for an authentic Brussels after-work evening, for away from the hip and corporate Plux. On Fridays they organised karaoke evenings for the regulars and it was there that I for the first time performed my interpretation of the Backstreet Boy's "I Want It That Way", which has been a regular feature at PI parties ever since.