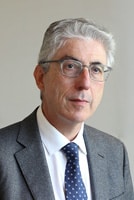 My Job
I chair the firm's European public affairs practice and advise on EU issues
My Experience
European Commission 1978-2016, Professor/Visiting Professor in various universities.
My Specialisms
My Proudest Achievements
Knighthood, managing several successful European Commission DGs/policies, negotiating the EU merger regulation, post-9/11 legislation and agreements, financial crisis legislation and agreements, pre-referendum settlement with the UK, Co-editor of a textbook on EU Competition Law.
My Education
University of Sussex, College of Europe (Law, European Studies).
My Languages
English and French.
My Interests outside work
Family, friends, reading, teaching.