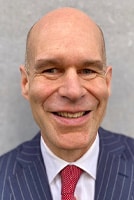 My Job
Currently I am devoting a lot of my time as public affairs manager for Amber Alert Europe. This is a foundation that assists in saving missing children at risk, by connecting law enforcement with other police experts and with the public across Europe. I also enjoy my work for the Dutch social partners in the hospital sector, supporting them with their sectoral social dialogue in Brussels.
My Experience
After my studies, I started out as a volunteer with the European Commission in a large-scale agriculture project in rural Zambia. When I moved back to Europe, I found my first job with a British PA firm working for clients in Asia. In 1999, I decided to start my own company, ICODA European Affairs. During the past 20 years, I have assisted a wide variety of clients from the private sector, trade associations, NGOs and local governments with their communications and lobbying with the European institutions. And over the years, I have trained hundreds of individuals on how to influence the EU-decision making process.
My Specialisms
My Proudest Achievements
Having my own successful public affairs consultancy in Brussels before the age of 30, raising four children and being happily married with my girlfriend from my university years.
I am also pleased that I have been able to increase the understanding and the appreciation of the European Union of many individuals and companies.
My Education
Master's degree (M.A.) in Economic History from the University of Leiden, with a major in International Law.
My Languages
My mother tongue is Dutch. English and Dutch are my working languages. I speak French with my neighbours and understand German very well.
My Interests outside work
I really love skiing and cross-fit. I also enjoy gardening, mushroom picking and dancing.
My Favourite Brussels anecdote
Back in 1996, after eight months with my first consultancy job and a couple of days before Christmas, my British boss asked me to come into his office. He handed me an envelope with a monthly salary in cash and said my performance was 'not bad'.  I thought it was my December paycheck and didn't understand why I received all this extra money. Being very young and Dutch, I had never heard of a Christmas bonus!