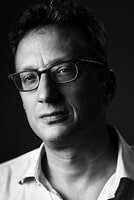 My Job
A founder of Harwood Levitt Consulting in 2009, I work across the company with our healthcare, environment, medtech and other clients. I can be most often seen running workshops and moderating 'rooms', writing on whiteboards, and challenging clients and their colleagues. I focus on designing global and European strategies for the world's leading organisations and working with clients to build commercial strategy into public policy. I enjoy bringing this thinking to MBA students, visiting universities and through our Smart Wednesday programme.
My Experience
I am a lifelong consultant with experience spanning New York, London and Brussels. Before founding HLC I was a Managing Director of Burson-Marsteller between 1996 and 2007. Current clients range from global Fortune 500 companies to trade associations, global foundations and non-profit groups.
My Specialisms
My Proudest Achievements
Campaigning with European fire fighters to make televisions safer while being able to keep up with their beer drinking in the bar…
Watching the excitement on people's faces when we run our Brussels learning sessions with universities and schools, especially with those who are not usually on 'school trips' abroad and are seeing the political world for the first time.
My Education
MA Honours, Literae Humaniores (Classics), University of Oxford, UK.
My Languages
English, French, and Latin.
My Interests outside work
Hiking and dog walking, cricket, and mucking about with our three kids.