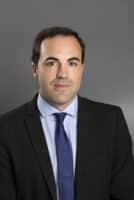 My Job
Along with SEC Newgate EU's talented team of consultants, I help companies and associations navigate through the EU institutional maze, ensuring that they understand the impact of policy and politics on their organisations and work with them to strategically reach their goals.
My Experience
Over the years I have worked across a range of policy areas and issues.
Prior to joining SEC Newgate EU, I spent several years at another Brussel-based consultancy, where I focused on the transport and agri-food sectors. Before becoming consultant, I worked in the policy department of two EU-level NGOs and completed an internship at the European Parliament.
My Specialisms
My Proudest Achievements
Successfully promoting the role of collective passenger transport by road, with my work reflected in multiple EU official documents.
My Education
BA Law – University of Extremadura
MA European Studies – RWTW Aachen University
My Languages
Spanish, English, German, Italian.
My Interests outside work
Lots of sports – passionate table-tennis player – travel, history, and spending time in nature with my dogs.
My Favourite Brussels anecdote
Creating my own cycling survival guide in Brussels.