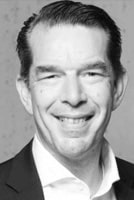 My Job
Delivering strategic advice on policy, policy processes to policy makers and external stakeholders.
My Experience
Professional in EU institutions, think tanks, consultancy, Head of Government Affairs and Public Policy in Healthcare Industry, Founder and Head of Public Policy Consultancy, University Lecturer.
My Specialisms
My Proudest Achievements
Working towards including external stakeholders' advice in policy making and improving.
My Education
Master of International Studies and Political Science, University of Birmingham.
My Languages
German, French, English, Spanish.
My Interests outside work
Sports and Farming.