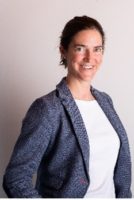 My Job
Heading the agri-food and health practice at Grayling, I advise companies and associations from the agri-food and health sectors on main EU policies. With my team, we identify possible legislative threats and opportunities for our clients and develop for them well-targeted advocacy campaigns.
My Experience
I started my career at the Belgian Foreign Affairs Office and then Belgian Permanent Representation to the EU.
I then joined the consultancy world in 2007. I worked for more than ten years in a first consultancy before deciding to go back to university to do a PhD in European history and politics.
I then joined Grayling in 2021 to head their agri-food and health practice.
My Specialisms
My Proudest Achievements
My family…and speaking about work, my team. I have a fantastic team, and it is great to see them evolving and achieving great success for our clients.
My Favourite Brussels anecdote
I grew up in Brussels, so I have plenty of anecdotes to tell. But what surprises me the most is how people living in Brussels love to criticise this city, its bad weather and terrible traffic, but when you have lived here for a few years, you don't want to leave it.