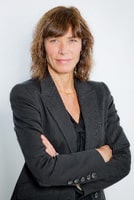 My Job
I head the Brussels energy & natural resources and agri-chemicals & chemicals practice and develop and execute political communications strategies and campaigns in Europe and beyond. I am also part of the Brussels Leadership team.
My Experience
I support clients with strategic counsel related to government relations and public affairs across a variety of sectors for more than 15 years.  I help clients that face threats and clients that want to identify and build on opportunities.
Prior to joining FTI Consulting, I was an election campaigner for the Greens and worked for German MEP Elisabeth Schroedter inside both the German Bundestag and European Parliament focusing on all facets of sustainable development.
With this experience I try to develop dialogue between often very different players to create room for open debate.
My Specialisms
My Proudest Achievements
There have been so many amazing moments when we could help clients to turn around a difficult situation, received awards for a mega creative campaign or won new business against all odds that it is difficult to say which one was the best. Plus it's always a team effort!
My Education
Master of Arts in English, American and Romance languages and literature. Master of European Administrative Management.
My Languages
German, English.
My Interests outside work
I do expeditions, love snow and ice and the cold. I read lots and go to the movies. I miss dogs in my life.
My Favourite Brussels anecdote
I arrived at the train station Brussels Midi one Sunday evening, coming back from my regular weekends in Cologne and all shops and the metro station are unexpectedly closed. A tiny hand-written piece of paper is stuck to the entrance of the metro: General strike. Indefinite end date. Welcome to Belgium.