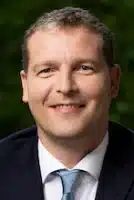 My Job
I spend most of my time advising clients on strategic communications around antitrust situations, merger reviews, and competition policy as well as on many aspects of the European Green Deal.
My Experience
I started my career as journalists in Germany, writing for The Wall Street Journal for ten years with focus on the energy, steel and aviation industries. I switched sides in 2014, initially at a boutique financial communications consultancy in Frankfurt (Charles Barker) before moving to Brussels in 2018.
My Specialisms
My Proudest Achievements
I don't think I have a single proudest achievement in my professional life, but it's really rewarding every time clients express their gratitude for the work we're doing. Recently a client commented on a piece of media coverage that we placed together, saying: "I think this is the most positive piece I've ever seen written about us." It's nice knowing that I helped achieve this for them.
My Education
Goldsmiths College, London – BA Politics with Economics
City University London – MA International Journalism
My Languages
German and English.
My Interests outside work
My family – daughter Mila and wife Natalia
Football – especially Eintracht Frankfurt
Music – especially Guns n' Roses
My Favourite Brussels anecdote
Anytime I hear Belgians speak about the weather in Brussels, uttering sentences like: "You know it's summer in Brussels because the rain is hot." or "It's going to be sunny this weekend – Belgian sunny."