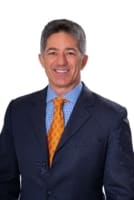 My Job
I help companies, business associations, policy makers and the public connect and make better decisions. An independent consultant in public relations, public affairs and association and coalition management, I provide a 100% tailored service based on 30+ years of experience. I offer big-agency experience at startup agency prices.
My Experience
I have spent the first half of my working life as a journalist and foreign correspondent for Dow Jones Newswires, The International Herald Tribune and The Wall Street Journal, and the second half as a lobbyist, public relations consultant, in-house communications director and CEO of a European business association. I've worked across many sectors including fast-moving consumer goods, telecommunications, travel, solar energy, agriculture and aviation, and have always been focused on integrated communications campaigns that use the full toolkit of public relations tools even when the objective was purely public affairs.
My Specialisms
My Proudest Achievements
Building a highly disciplined and effective corporate communications function for Monsanto Europe that held its ground and even made progress in the battle for Europeans' hearts and minds in the face of relentless attacks by campaign groups and even some European governments.
My Education
I have a Master of Science from Columbia University's Graduate School of Journalism, and a Bachelor's degree in German and International Relations from Wabash College in Crawfordsville, Indiana. I've also studied in Vienna and Basel.
My Languages
I am an unusual American who is also fluent in German, French and Italian.
My Interests outside work
In addition to my day job, I'm a sommelier and organise regular, professional wine tastings in Brussels to share my passion for good wine. I'm a sucker for science fiction and superheroes and love to keep in shape. I am also active in a local Rotary Club.
My Favourite Brussels anecdote
Once every 4-5 years, someone writes an article about the extraterritorial effect of EU legislation, sometimes described as "radioactive". A recent book called "The Brussels Effect" makes the same case. I had never met the author, Anu Bradford, but when I went to a book launch presentation at a local law firm's office and introduced myself, she recognised my name and asked if I was the same person who'd written a front-page Wall Street Journal story on that theme 20 years earlier. I proudly admitted that I had. In journalism it's rare for someone to remember your story a week later, let alone years later, so I was happy to hear that I'd struck a nerve with that article,"Increasingly, Rules of Global Economy Are Set in Brussels." I'm even more pleased that the thesis of the article remains just as true today as it was in 2002.