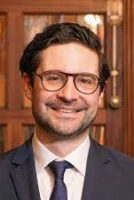 My Job
I help companies, associations, governments and other stakeholders to understand the evolving complexity of the EU's political system, its policies, its actors and its regulatory machinery; to define strategies and plans to anticipate and support stable and smart regulatory frameworks; to connect with the media world constructively; to challenge themselves (ideas, structures, goals, decision making, etc) constantly for their own benefit; to empower their teams aiming to lead and drive positive change in modern and sustainable societies; to go beyond the Brussels bubble talk and – most importantly – to always be creative and THINK BIG.
My Experience
CERRE Think-Tank (2 years) – Director Energy and Climate
European Aluminium (4 Years) – Director PA & Comms
Burson-Marsteller (7 years and a half) – Manager Energy and Environment
Italian Government (1 Year) Advisor Single Market
European Commission (Intern) – External Relations
My Specialisms
My Proudest Achievements
Building and leading competitive and inter-generational teams in every step of my career by setting ambitious purpose and mutual care. The results can be summarised in two words: excellence and commitment.
My Education
MBA Solvay Business School (2013-2014)
MA European Law College of Europe (2006-2007)
My Languages
English, French, Italian, Spanish.
My Interests outside work
I used to play professional tennis but now I am more than happy to coach my son in the living room. I read fictions, specialised magazines, and history. Big football and tennis fan always looking for tickets for big sports event. I love to plan my next trip with my family and spend time with them in the weekend.
My Favourite Brussels anecdote
It's a secret. Just ask me. I have two or three that I cannot make public.