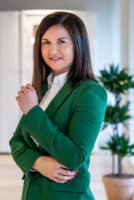 My Job
My job is my passion: connecting with the clients, thinking together and inspiring them to achieve the best possible result and impact within the EU policymaking.
My Experience
I have 15 years of Public Affairs experience having worked at corporations, governmental organizations and trade associations that I bring together to serve our clients at Publyon Consultants.
My Specialisms
My Proudest Achievements
It is difficult to single out one achievement, but I am proud to have been able to work for EU airlines over the past ten years, supporting them on their mission to create a level playing field and fair competition within the EU market.
My Education
MA in International Business and Management
BA in Economic Diplomacy and International Management
My Languages
English, Hungarian and Dutch.
My Interests outside work
I am passionate about CrossFit and running. I am a mother of a toddler, which is definitely a life-changing experience and a full-time hobby.
My Favourite Brussels anecdote
A few years ago, during a lobby campaign for the company I worked for I had to schedule meetings with key MEPs. One of the meetings was happened to be on my birthday late in the afternoon. The MEP was known not to be keen on meeting with female lobbyists so I thought that our rendezvous would definitely not be longer than 30 minutes. After all, we had such a great conversation that we ended up chatting in her office until 8.30pm. My partner was not amused that he had to change the dinner plans he organised for the celebration.