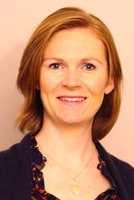 My Job
In my role as Senior Advisor at ADS Insight I guide our clients through the "Brussels maze". In concrete terms this involves keeping them up to date with upcoming EU policies that will affect their business and if need be, help them influence these policies. I see myself as a bridge between the EU institutions and businesses. My field of expertise is maritime transport, a niche policy area that ADS Insight has been active in for many years and one that I am particularly passionate about.
My Experience
Before joining ADS Insight, more than 10 years ago, I worked in the field of intermodal transport for a short period of time and also had some experience in the maritime transport domain.
My Specialisms
My Proudest Achievements
In general my proudest moment is when EU officials call me up to get input on a policy file they are working on (and not the other way around!)
My Education
I hold a Masters in European Law and an LLB law degree from the University of Rennes I (France) and Exeter University (UK). My studies included the study of both the French and English legal systems.
My Languages
I speak English and French having grown up in a bilingual environment.
My Interests outside work
One of my favorite things to do out of work is to ski, but I don't get the chance to do it enough. I like to dream that in another life I could have been an olympic ski champion! I suppose a career in EU affairs is less dangerous though… My other interests are sewing, reading and I always like to be planning for something (renovating my house, a future holiday, etc… )
My Favourite Brussels anecdote
I love how quirky Brussels is, you often have a smile on your face when walking around and noticing some of the things that just don't make sense. One of my favorites is that on menus in some restaurants beers are listed under "soft drinks", mais bien sur!