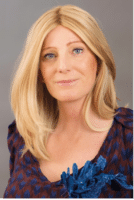 My Job
As a founding and Managing Partner of Business Bridge Europe I am supervising BBE's clients' portfolio and focus on BBE's strategic development.
My Experience
Having first gained first-hand experience inside the European institutions, I have since then successfully supported various industrial clients in their advocacy campaigns for nearly 20 years.
My thorough knowledge of the EU decision making process makes me a highly effective specialist of the EU labyrinth, allowing me to offer extremely relevant and efficient bespoke PA & PR services.
My Specialisms
My Proudest Achievements
The creation of a crucial advocacy platform 15 years ago with key industrials and key policy makers to promote the importance of the European space field. Space policy of paramount importance for the European strategic autonomy and is a highly effective enabler for so many different other sectors.
My Education
Master in Journalism (Université de Louvain la Neuve) – 1992
Master in Political Sciences (Université Libre de Bruxelles) – 1990
My Languages
French, English, Portuguese.
My Interests outside work
Reading, Travelling, Yoga.