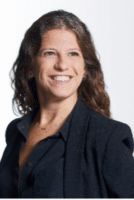 My Job
As Director at Brunswick Group Brussels office, I support my clients on the public affairs and communication aspects of competition and regulatory policy issues, including mergers & acquisitions, antitrust investigations and State aid cases.
My Experience
On January 2017 I left my hometown Buenos Aires (Argentina), where I worked for 5 years in a top tier law firm practicing corporate and competition law while teaching constitutional law at my alma mater, for a 6-months secondment opportunity in the law firm Uria Menendez, in Madrid. The 6 months turned into 12, and I had the chance to learn about how to practice EU competition law "across the pond". When my secondment was about to end, they offered me to work 2 more months in their Brussels' office, which then turned into half year!
By mid-2018 and after having the wildest experience of working in Europe (again, the perspective of an Argentinean in her twenties), I was awarded – after applying for months – with the Chevening Scholarship of the UK Government. Thanks to that opportunity, I was able to study my LL.M. in Competition Law at Queen Mary University of London, while also working as a research assistant for the Chair in Competition Law and Economics at the Centre for Commercial Law Studies.
When I finished my LL.M. I felt I could never go back to Buenos Aires. So much learnt, and so much still to learn! But being a practitioner in Europe is impossible without a European law degree, and I didn't have the money to pay for my degree and study another 5 years. My former boss from Uria had the splendid idea I would be a good fit for public affairs, and the rest is history. I started my new career, swallowing my pride, as a mid-junior level at a Brussels PA consultancy. 2 years later I was offered the position of Director at Brunswick. What. A. Ride!
My Proudest Achievements
My proudest achievement is that I had the courage to reinvent myself alone, in another continent far from home, and at the age of 30, and by doing so I discovered a job that I'm passionate about.
My Education
I hold a Law degree from Buenos Aires, Argentina, and an LL.M in Competition Law from Queen Mary University of London.
My Languages
Spanish is my mother tongue, and then I speak English and have a basic level of French.
My Interests outside work
I love spending time with my partner and friends. Knowing people from all sorts of backgrounds and nationalities keeps me motivated and grounded! That's why I also try to travel often and visit the friends I made when I had the chance to live in so many different countries.
My Favourite Brussels anecdote
I have many funny and cool anecdotes from this city! From partying in front of the Palais Royal with thousands of people, to doing walk&talk&drink (the only legal thing back in 2020) with people from the bubble that turned into some of my best friends due to covid, to meeting a man from the country next to mine (Uruguay) in Café Belga, who ended up being my partner.