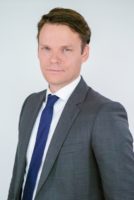 My Job
I am the co-founder of EU Focus Group. I advise clients from Europe, US and Asia on chemical, environmental, health, food and tech policies, with particular focus on REACH/CLP/Plant Protection/Biocidal/Fertilisers legislations among others. I develop strategies, action plans & messages, engaging with top EU officials and policy-makers in the Member States to maintain our clients' competitive advantage while promoting broader societal interests.
My Experience
I have over 15 years of unparalleled expertise in EU regulation, advocacy & communications in Brussels and Member States, having fine attention to details and a passion for structuring complex technical messages into impactful narratives. I have a unique cross-functional expertise reinforced by MBA business degree from INSEAD (number one MBA according to the Financial Times).
I am an expert in EU Legislative & Secondary Legislation procedures, having been involved in reviews of dozens of pieces of EU legislations & regulatory decisions, including REACH, CLP, PPP Regulation, Farm-to-Fork Strategy, Fertilisers Products Regulation & others.
My Proudest Achievements
Securing top business degree to build the best government affairs consulting business in Brussels with the brightest minds.
My Education
INSEAD MBA 16D
College of Europe, MA Political & Administrative Studies
MGIMO University, BA International Relations & LLM International and European Law
My Languages
English, French, German, Latvian, Russian
My Interests outside work
Diving, cycling, history of the Twentieth Century & aviation.