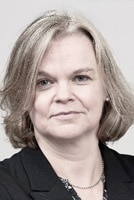 My Job
I have a very diverse job. In most weeks I will do a combination of advising clients across our portfolio, especially on multi-market campaigns, providing counsel to the team, and with them developing strategies and proposals for potential new clients. I'm also responsible for the business performance of our Brussels office, with all that entails.
My Experience
I joined Penta in 2015 to head up the Brussels office. Before that I was Deputy GM at Edelman and a Director at The Centre, two other Brussels-based consultancies, for 6 years. Before I became a consultant, I spent 10 years in-house in government relations, public affairs, corporate communications and internal communications roles at Genworth Financial, RICS, Renault and ILSMH – so have experience with corporates, member bodies and charities.  I started my career in publishing.
My Proudest Achievements
One of my favourite experiences was working as part of a very smart team (strategy, economic modelling, policy and public affairs) on the European Climate Foundation's Roadmap 2050 project. It was a long and very inclusive project which produced an independent analysis of pathways to achieve a low-carbon economy in Europe. The final report was ground-breaking and, because we had done our job well, positively received by policymakers, including the two European Commissioners who spoke at its launch. The European Commission produced its own 2050 Roadmap soon afterwards. And all still relevant today.
My Education
BA in Modern Languages from the University of Bristol, UK.
My Languages
English native, French, Dutch is ok.
My Interests outside work
I'm very interested in food! I like cooking, eating out with friends, and discovering new places and cuisines to try. I also like reading history, watching sport, and of course spending time with my 3 children.
My Favourite Brussels anecdote
A few years ago, a friend and I walked in the pouring rain all the way to De Ultieme Hallucinatie on rue Royale, a favourite place of ours in those days for a Belgian beer after work, only to discover as we stood in the hallway that it was closed that evening for a private event. One of the party-goers who heard the discussion sheepishly apologised to us. It turned out to be Mark Rutte. If he becomes the next European Council President, I may tell that story again!