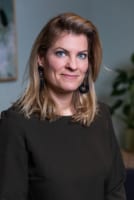 My Job
My job is to empower our clients and the organisational structure around them to achieve targeted results in Brussels.
My Experience
I have more than 15 years of experience in EU Public Affairs. At Dr2 I am managing an international team of 20 bright, and passionate consultants. Prior to joining Dr2 Consultants, I started out in Brussels as a Transport policy advisor to Dutch MEP, Jeanine Hennis-Plasschaert (ALDE). Afterwards, I joined the Association of European Airlines (AEA) in 2011 as Manager Security, Facilitation and Cargo. In 2013, I became AEA's Senior Manager for Public Affairs and created its Public Affairs function. This included internal communication and management of advocacy activities within the political, communication and research teams of the AEA.
My Specialisms
My Proudest Achievements
I have built a successful consultancy in EU Public Affairs that has 20 international professionals in the areas of transport, digital & tech, and circular economy. I am eager to attract talented people and motivate them to further develop themselves.
My Education
Master Public Administration – Leiden University
Bachelor European Studies – The Hague University of Applied Sciences
My Languages
Dutch, English, French & German.
My Interests outside work
I am a proud mother of two sons and a daughter. Furthermore, I am chairing the board of a primary school.
My Favourite Brussels anecdote
During COVID-19 I led and supported Dr2's international and ambitious team through challenging circumstances. The Commission worked at full force on recovery measures, our clients deserved our full attention and our employees had to maneuver the EU institutional arena while working from home, including myself, home schooling two kids and feeding a baby between calls. A healthy work-life balance is a key for success and for sure a main priority I will pursue for myself and the Dr2 team. I hope to be able to lead by example and let my team and clients grow and flourish.