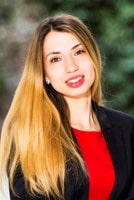 My Job
I am a Managing Director at FTI's Energy & Natural Resources Practice, but as an expert in Sustainability, I very often work with clients from different practice areas to help them build or streamline their sustainability efforts to successfully meet both regulatory and broader societal expectations. The rise of Environmental, Social and Governance (ESG) requirements both at EU and international level, impacting businesses across the board, allows me to work with fascinating clients across different sectors – from packaging, to tech, textile among others.
My Experience
EU Public Affairs has been my passion and profession for the last 11 years. After graduating EU Studies at the ULB Brussels I had the opportunity to discover the world of energy policy as part of Shell's Government Affairs team about 10 years ago. Since 2011 I have been part of the Brussels PA agency professionals working for 8 years at the boutique consultancy firm cabinet DN (now Teneo) and currently at FTI Consulting Brussels.
My Specialisms
My Proudest Achievements
Success in public affairs comes usually out of a team work and I have had the privilege to work with great teams and clients over the years.
As I specialise in Climate and broader Sustainability issues, I am proud of driving campaigns that have resulted in clear added value to society – from advancing regulatory incentives for green technologies, to cutting food waste, to promoting policies for diversity and inclusion, to supporting ethical and sustainable value chains.
My Education
Master's degree in EU Studies from the Institute of European Studies (ULB – Brussels)
Bachelor's degree in Political Science and International Relations from New Bulgarian University (Sofia)
My Languages
Bulgarian, English, French and some Italian.
My Interests outside work
Spending time with friends around a good cup of coffee or meal, playing tennis, dancing.
My Favourite Brussels anecdote
What I love about Brussels is that people speak so many languages that one can use three different languages in one sentence and everyone else will still understand! We also speak ''Brussels English'' using words like ''stakeholders'', ''incentives'' and ''mega-trends'' and no one else outside of the Brussels bubble has a clue what this actually mean.