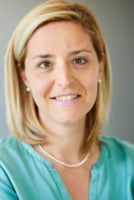 My Job
I am a member of the Rud Pedersen Public Affairs Brussels leadership team with expertise in tech (big and small) as well as helping industry associations succeed across sectors.  I help clients achieving their objectives by devising a winning strategy and by using tailored tactics.
My Experience
Internships at the European Parliament and at the Italian Trade & Investment Agency.
More than 17 yrs in a global public affairs company
Now head of the Technology and Consumer Practice at Rud Pedersen – currently scaling it up to a market-leading operation.
My Specialisms
My Proudest Achievements
Professionally: Facilitating the growth of more junior colleagues and see them flourish. Building trust and mutual respect with clients and colleagues along the years.
Personally: My wonderful 4 kids. My oldest Elisa and my triplets Antonio, Federico and Debora.
My Education
Political Science at the LUISS University in Rome followed by the College of Europe in Bruges.
My Languages
Italian, French, English and Spanish.
My Interests outside work
Volunteering, especially with elderly people, on the weekends.
My Favourite Brussels anecdote
Don't we all love teleworking?  In a recent pitch, my mum passed behind me and stayed in the background for part of the call. It was hilarious – the best way to break the ice with the prospect – who then shared a couple of his own anecdotes.