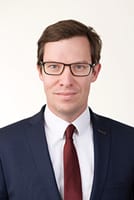 My Job
Leading RPP Group from our headquarters in Brussels and supporting colleagues on projects across our European offices.
My Experience
Having started my public affairs career two decades ago, I have since then worked inside and outside European institutions on building strong policies. Four years of managing a financial service provider in Luxembourg has formed my approach to leadership of teams and projects with commitment and loyalty.
My Specialisms
My Proudest Achievements
Being surrounded by colleagues and clients whose integrity, kindness, professionalism and excellence I can trust at any given moment.
My Education
Social Sciences, Philosophy and Law at Duisburg University.
My Languages
German, English, French.
My Interests outside work
Everything around flying. I am a passionate aerobatic flight instructor and skydiver.
My Favourite Brussels anecdote
Although anecdotes spice up any conversation, they are by far not as relevant for decision making in public affairs.