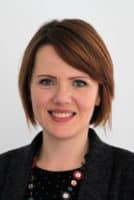 My Job
Climate, sustainability and transport expert, experienced in advising corporates and trade associations, including managing the secretariat of European trade associations and delivering events.
My Experience
Started out in Brussels as a trainee at the European Commission and EU think tank EPC, then joined the public affairs industry, where I've worked in consultancy and for a major multinational company.
My Specialisms
My Proudest Achievements
Every time a client comes out of a meeting happy that they were heard and feeling like they could change the world for the better.
My Education
MSc European Political Economy at The London School of Economics and Political Science
BA International Business and Economics at the Bucharest Academy of Economic Studies
My Languages
English, French and Romanian.
My Interests outside work
I love to read and manage a book club and I also love to travel.
My Favourite Brussels anecdote
An MEP was trying to get out of his boring meeting, turned around and said 'Oh, my next meeting is already here, unfortunately I will have to go!' His assistant responded: 'But you do not have another meeting in the diary!'