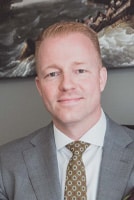 My Job
As Director of Gibbels Public Affairs, I lead our boutique lobbying firm on a daily basis. Our expertise lies mainly in association management, with some corporate work as well.
My Experience
I started my career working for a pan-European business organisation. In 2011, we started Gibbels Public Affairs, expanding our policy areas and types of clients.
My Proudest Achievements
I suppose my proudest achievements over the years, the most tangible ones, were winning three European Public Affairs Awards (2010, 2016, 2017) for Trade Association of the Year, In-house professional of the year and consultant of the year, respectively.
My Education
Law and European Studies, Maastricht University, the Netherlands.
My Languages
Dutch, English, German.
My Interests outside work
Martial arts, gym, playing with my three year old daughter!
My Favourite Brussels anecdote
I could tell you, but I would have to kill you!