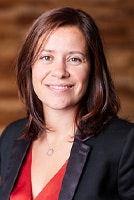 My Job
I am responsible for leading a team of very talented consultants that come to work every day wanting to make a difference for their clients' business. Besides the day-to-day running of the Brussels business and being a part of the EMEA Leadership team, what motivates me is the diversity of the challenges we get to solve every day. From helping a client successfully build and deploy a network of advocates in a very charged environment to a campaign to stop indirect subsidies for coal power generation; or supporting a patient group in the rare disease space to make their needs heard by policy-makers.
One thing is certain: there is never a dull day!
My Experience
After a brief stint as a Foreign Desk TV journalist in Portugal, I moved to Brussels for a five month internship in the European Commission's DG Press. 18 years and three consultancies later, today my focus is on advising clients on advocacy strategies and campaigns that can advance their business and protect their reputation. Being born out of journalism means that I can bridge between public affairs and communications disciplines to deliver the greatest impact for our clients.
My Specialisms
My Proudest Achievements
Seeing our team's talent and hard work recognised with the Holmes Report Consultancy of the Year Award in 2019.
My Education
University degree in Journalism and Cultural Communication, Universidade Católica Portuguesa.
My Languages
Portuguese, English, French, Spanish and still working on my German!
My Interests outside work
I love to travel and discover new places, people and cultures. When at home, if not playing with my one-year old son, you can find me hooked onto a book or listening to a podcast. Oh… and food, all kinds of it!
My Favourite Brussels anecdote
That one time, when coming out of a workshop the lead client turns to our team, ceremonially hands us some chilli peppers and asks us to come back with some "hot" messages!