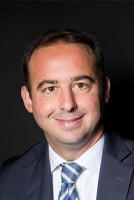 My Job
I help my clients (multinationals, trade associations, governments and NGOs) seize the business opportunities and avoid/address the threats arising from regulatory, political and litigation developments.
For the last 23 years I have been helping multinationals, trade associations, governments and NGOs seize the opportunities and avoid/address the threats arising from regulatory, political and litigation developments.
I currently lead the EU Competition, Trade and International Litigation practice of FTI Consulting, where we manage the political, diplomatic, communicational and reputational ramifications of M&A, antitrust, state aid, trade defence instruments, international arbitration and sanctions. I am also part of the Brussels Leadership team.
Since 2021 I am equally President of the Spanish Chamber of Commerce in Belgium and Luxembourg, In that capacity I have the honour to periodically host EU/national policy-makers (PMs, Commissioners, Ministers, MEPs, etc.) and to facilitate the interlocution between businesses and EU institutions/governments.
My Experience
After completing my military service in the Spanish Navy on board of a frigate, I started my professional career as an in-house corporate lawyer in Spain. In 2001 I moved to Brussels to head the EU office of one of the leading Spanish foundations and co-founded and managed a small Brussels-based public affairs consultancy.
In 2005 I joined Blueprint, which was acquired by FTI Consulting three years later. Since then, I have held different roles at FTI Brussels and contributed to the growth of our team from a dozen people to our current 140+ team. I also have led the development of our PA team in Spain.
Throughout the years I have led international accounts/campaigns in a broad range of sectors (security, TMT, industrials, F&B, energy, transport, aerospace, etc.)  and for a variety of corporates, trade associations, governments, and NGOs.
Between 2003 and 2020 I was a member of the European Economic and Social Committee, which is the EU's main consultative body. I am also a board member and co-founder of the European Sanctions and Export Controls Society.
My Specialisms
My Proudest Achievements
Perhaps because it was in the early stages of my career in Brussels, the high stakes involved and also because of the implications for my home town (Gijón) and region (Principality of Asturias), I am particularly proud of having been part of the "Deal Team" that advised Mittal in its €33 billion successful hostile bid for Arcelor. This was one of the most high-profile and politicised transactions in EU history. The deal needed approval not only by DG COMP but also by different national/regional governments which were Arcelor's shareholders. As a result, we had to design and implement a fully-fledged and integrated government relations and political communications campaign, both in Brussels and key countries, targeting local, regional, national and EU policymakers as well as other key stakeholders, notably trade unions. After almost 6 months of a very sophisticated and intense 24/7 campaign, we succeeded. After the deal's approval, Mr Mittal publicly recognised that without public affairs the transaction would not have happened. It was also a turning point for Blueprint, which was recognised, shortly afterwards, as the leading EMEA PA Consultancy of the Year and subsequently acquired by FTI Consulting. Last but not least, despite the dramatic economic crisis that followed, Arcelor Mittal's operations in my region not only continued but were strengthened. Most analysts say that would not have been the case if the merger had not happened.
My Education
BA Hons in Law (University of Oviedo) and MA in EU Law and Policy (University of Leeds).
My Languages
English, French, Spanish and Italian.
My Interests outside work
I like to spend my very limited free time with my lovely Belgian wife Valérie and little daughters Sofía (9 years old) and Salomé (6 years old). Promoting my country (Spain) and my region's (Asturias) gastronomy is one of my passions. Together with some fellow Asturians, including Michelin-star cook Marcos Moran, in 2016 I founded a Spanish restaurant (Hispania). Located in the heart of Brussels (Sablon), it has become a meeting point of EU policymakers, diplomats, business people and lobbyists. We have the honour of having amongst our recurrent clients different Prime Ministers, several Commissioners and numerous ministers, MEPs, and diplomats. In June 2019 we were recognised as the Restaurant of the Year in Brussels by the prestigious Guide Delta.
Other hobbies: playing piano (badly) and sports (running, football, cycling and tennis).
My Favourite Brussels anecdote
Back in 2006, when we were advising Mittal around its hostile bid for Arcelor, helping the company obtain DG COMP approval and the "blessing" of key governments which were Arcelor shareholders, I had the chance to accompany Mr Mittal to a hearing in the Belgian Senate. We were expecting a very hostile welcome by the senators due to trade unions and local constituents' pressure but thanks to his convincing presentation about the industrial plan behind the merger and his undeniable personal charm, the meeting ended surprisingly with a big round of applause and the senators singing Happy Birthday to Mr Mittal … It was his 56th birthday.