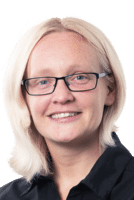 My Job
As Head of Travel, Transport & Logistics Practice at FIPRA, my role is to provide strategic and tactical, political and governmental advice to a number of clients in the transport, travel, tourism and logistics sectors. I also serve as a member of FIPRA Network's Quality & Ethics Committee.
My Experience
I have over 10 years of experience working with and for clients in understanding and engaging with the EU institutions. I am an expert in EU political processes, helping clients devise the right strategies to make their voices heard – and be impactful. Nothing is done without a purpose and an eye on the bottom line.
Prior to entering public affairs, I worked for a Member of the European Parliament in Brussels covering issues in the Constitutional Affairs Committee. I also previously served two Members of Parliament in Westminster (UK) – where I first served a Conservative Party MP, working mostly on foreign relations, and then a Labour MP, where her work was more constituency focused.
I joined FIPRA from another Brussels based consultancy where my work in transport and travel began.
My Specialisms
My Proudest Achievements
Heading up FIPRA's Transport, Travel and Logistics team where on a daily basis I see our team deliver real results that matter to our clients.
My Education
I completed my law degree at the University of Durham in the UK. Additionally, I spent one year studying at the Katholic University of Leuven, Belgium, as part of the Erasmus programme where I completed studies in European and International Law.
My Interests outside work
I play football in Brussels and can be seen out running with both colleagues and friends – when times allow. I'm an avid reader and politics-watcher.
My Favourite Brussels anecdote
At an all-male maritime event a few years ago, I made a number of contributions to the conference, asking important questions for our clients etc. Looking at the post-event photos, however, the only one they caught of me was when I was digging into a breaktime croissant. The camera never lies!