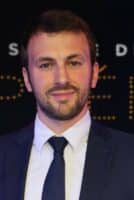 My Job
I provide strategic advice on positioning and engagement relating to the European Green Deal to stakeholders such as trade associations, large corporations and NGOs. I manage a team of eight very talented experts covering energy, sustainability and transport policy.
My Experience
My professional experience covers the public, private and non-profit sectors. After a couple of internships in the European Commission and European External Affairs Service, I began my career working for several NGOs specifically on microfinance and sustainable development. I then moved on to the European Parliament working as an adviser for an MEP. Before joining Grayling, I was a Senior Manager for European affairs in a large transport and logistics company.
My Specialisms
My Proudest Achievements
I played an active role in bringing together some of the key decision-makers in the European shipping industry to jointly engage on sustainability issues. Through a series of European events and coordinated advocacy efforts, they were able to align and position themselves as frontrunners to decarbonize maritime transport.
Nowadays, my proudest achievement is working closely with my team to deliver outstanding work for our clients.
My Education
I studied in France, Mexico and the United Kingdom.
I hold a Master's Degree in Political Science and European affairs from Sciences Po Lille and MSc in European politics from the London School of Economics and Political Science (LSE).
My Languages
I was born and raised in a bilingual family and attended an international school. I am a native speaker of both French and English and am fluent in Spanish (or rather Mexican).
My Interests outside work
I enjoy sports, particularly playing football with my Belgian club the Royal Brussels British FC. I also love tennis and swimming.
I am passionate about travel and discovering new people and new places.
I'm also an avid reader, particularly of British, American, French and South American literature, and an art enthusiast.
I've been involved in French politics over the past years, but I've put that on hold since I became a father.
My Favourite Brussels anecdote
I was fortunate to meet prominent European figures such as Secretary General of the Council of Europe Catherine Lalumière and Commission presidents Jacques Delors and José Manuel Durão Barroso; all very inspiring. But my most memorable encounter was with French president Emmanuel Macron on the street just before he was elected and debating the future of Europe with him.