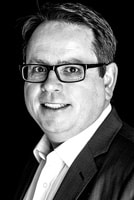 My Job
Providing sound advice based on experience to companies and trade associations with key EU and global policy interests in data, digital, media and marketing. I work between London and Brussels leading our team which focuses on data and technology.  I also advise on responsible lobbying, reflecting the growing pressure from boards, civil society and investors for transparency and integrity in companies' dealings with governments and public authorities.
My Experience
Public policy is at the heart of my career, and I bring direct corporate and public service experience to my advisory work. I spent a rewarding 17+ years in the public service, including over 6 years in Brussels as an attaché at the UK Permanent Representation and a national expert at the Commission. I have been at the heart of legislating: as well as chairing working groups during a UK Presidency, I was a clerk in the UK House of Commons, and I worked on Bills as a UK civil servant.  But I also ran UK border operations at Heathrow airport to gain experience of providing direct public services. I moved to the corporate sector after completing an MBA and was responsible for Royal Mail's EU and national regulatory affairs.  During 4 years in Greece, I worked for the OECD, leading a joint project with the Greek authorities to improve the business environment. After running EU public affairs for broadcaster ITV and an interim leadership role with an EU trade association, I joined Landmark in early 2018.
My Specialisms
My Proudest Achievements
Working for Royal Mail with the UK government to secure Commission approval for over €1.3bn of state aid to the company in 2012. The historic pensions deficit had to be transferred to the public sector before privatisation, so the stakes were high. I provided advice and produced material to respond to the Commission investigation based on direct previous experience of working with the Commission on state aid cases.  We should never underestimate how opaque and omnipotent public administration can appear to business, nor the value of developing understanding on all sides.
My Education
MBA, Cranfield School of Management
French & German (Interpreting & Translating), BA(Hons), Heriot-Watt University, Edinburgh
Psychology, Postgraduate Conversion Diploma, Open University
My Languages
English, French, German
My Interests outside work
Looking after two excitable Jack Russell Terriers; Greece; Cooking fish.