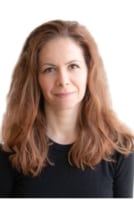 My Job
I assist pharma and MedTech clients in informing & educating policy makers of how their breakthrough products benefit societies, how important is their R&D and how it all reinforces healthcare systems across the world.
My Experience
Over 14 years in public affairs/ advocacy and communications.
Worked for numerous giants among PA/Comms agencies in Brussels, EU media, regional and national governments, and Headed-up a Regional Representation to the EU for six years.
My Specialisms
My Proudest Achievements
Organized a highly broadcasted political conference on Croatia becoming the next EU member state before it did, for EUobserver, welcoming European Commissioner for Enlargement, numerous MEPs and representatives of the Croatian government in 2008.
Assisted South Serbia in joining Adriatic-Ionian Macro Region conglomerate in Brussels for the first time in 2010.
Assisted local government of the city of Nis (Serbia) in re-establishing the 2nd international airport in the country and creating a regional success story, bringing an almost bankrupt airport to 330.000 passengers in 3 years, in 2015.
Supported DG DEVCO (European Commission) in organising one of the most followed EU campaigns on social media, showcasing their projects & work done in developing countries (eu) in 2019.
Supported DG SANTE (European Commission) in informing global stakeholders about what the EU Regulation on Medical Devices will bring and how to better prepare for the impact coming, in 2020.
My Education
BA: Vesalius College (Vrije Universiteit Brussel & Boston University), Brussels /Major: International Management / Minor: Communications
MBA: United Business Institutes, Brussels / Concentration: Leadership & change management
DBA (Doctorates of Business Administration): United Business Institutes, Brussels / Business Communication
My Languages
English, Serbian/Croatian, French.
My Interests outside work
Monitoring financial markets
Real-estate as a hobby
Music and sports (piano playing and volleyball used to be my primary interests in earlier decades😊)