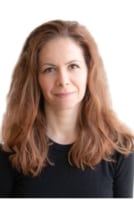 My Job
Providing strategic advice on how to successfully navigate regulatory milestones in complex legislative environments, to protect businesses and their brands.
Guiding organizations through unclear legislation and clearing the path for effective campaigning.
My Experience
Over 15yr of experience in EU Public Affairs (advocacy) and Integrated (policy) Communications across a variety of industries including healthcare, sustainability & environment, agribusiness, trade, chemicals, and financial services.
Worked for all sectors including public (European Commission, regional & national governments), private (PA & comms agencies) and NGO, (European media outlets), which allowed me to understand different interests at stake and what is required to untangle complex messages to reach the right audiences.
My Proudest Achievements
Helped South Serbia position at the EU level and join the Adriatic-Ionian Macro Region conglomerate for the first time in 2010.
Assisted City of Nis in reinventing Constantine the Great international airport (regional success story of a nearly bankrupt airport to 330.000 passengers in 2 years) in 2015.
Managed one of the most successful campaigns (stated by the Head of Comms in the European Commission) of DG DEVCO in Asia, Africa & South America showcasing amazing EU success stories in the developing world (Faces2Hearts) in 2019.
My Education
BA in International Management, with a minor in Communication Studies @ Vesalius College (VUB & Boston University)
MBA in Leadership & Change Management @ UBI Brussels
DBA (Doctorates of Business Administration) in Business Communication @ UBI Brussels
My Languages
English, Serbian/Croatian, French.
My Interests outside work
Travel, music & my kids 😊